This page contains the best tips and tricks for new IEM students, also known as fuksis, at Tampere University and for anyone that is interested in studying here.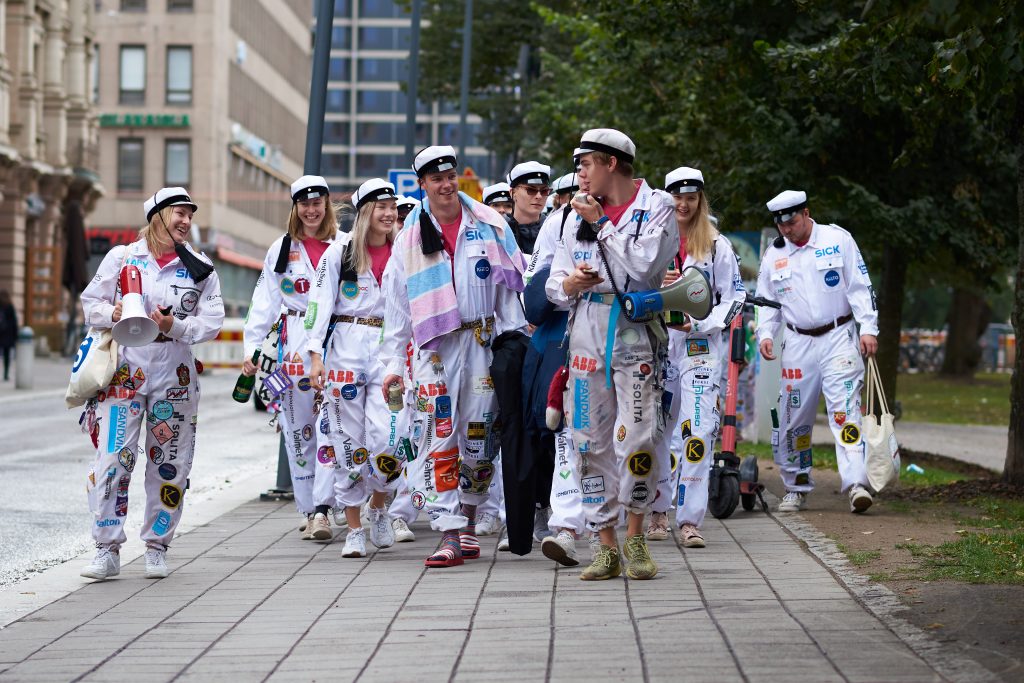 Indecs
Indecs is the student organization, also known as a guild, for IEM (Industrial Engineering and Management) students at Tampere University. Indecs aims to take care of the wellbeing of its members and organize many kinds of activities such as company visits, sports, sauna evenings, table parties known as sits, and many other events. You can participate in these activities by becoming a member of Indecs. You become a member by paying the annual membership fee. The international students at Tampere University oftentimes also participate in the activities of ESN INTO, the student organization for international students of the technology campus of Tampere University.
Indecs also has its own guild room in Konetalo, K1725, where you can relax between lectures with a cup of coffee, and at the same time get to know other members of the guild. Other than coffee-making, you can participate in many fun activities at the guild room, such as playing on the Playstation, the guitar or the chess board.
When beginning your studies, it is important to get to known the other students and start building a network early on. Therefore, the guild organizes so called "fuksi events" that all the first year students can attend and where getting to know other students has been made as easy as possible. If you are interested in knowing more about the guild or getting support in starting your studies as an IEM student (be it Business and Technology or Security and Safety Management) at Tampere University, you may contact the guilds responsible for International Affairs.